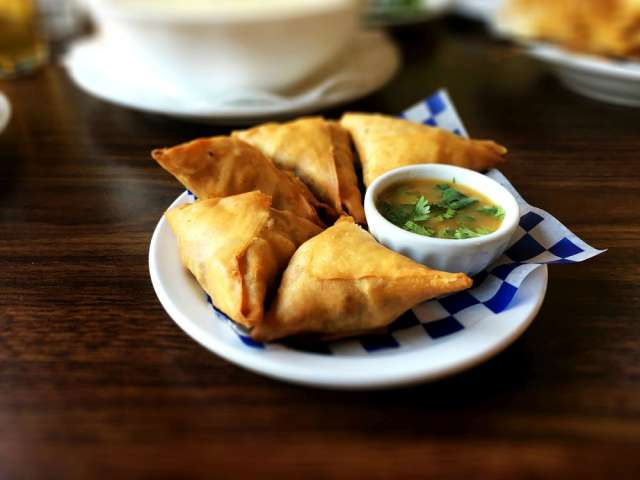 Welcome
Golden Pagoda Burmese/Asian Restaurant Saskatoon SK Canada We extend a warm welcome to our restaurant which serves authentic Burmeese cuisine. It is presently the only one in Canada. Come and experience a taste of Burma with out the jet lag!
Please help sign this PETITION
https://petitions.ourcommons.ca/en/Petition/Details...
Please sign Petition e-3219, initiated by Lu Kyaw from Saskatchewan, to have it presented at the House of Commons by Brad Redekopp, M.P.
Scan the QR code or use this link to sign: https://petitions.ourcommons.ca/en/Petition/Details...

The following asks are highlighted in the petition:

1. Use the Special Economic Measures (Burma) Regulations to impose sanction against all members and their business entities of the State Administration Council of Myanmar (SAC) which is chaired and assembled by Senior General Min Aung Hlaing following the February 2021 coup;

2. Form a subcommittee under the Standing Committee on Foreign Affairs and International Development to monitor, study and report the human rights violations of SAC and to support a peaceful democratic transition in Myanmar;

3. Condemn the fatal shootings and arresting the people who oppose the military coup; and
4. Support all non-violent movements in Myanmar and Canada who are against the military coup."


Thanks
Golden Pagoda
Hi everyone, We are open Monday to Saturday
Lunch 11am to 2 pm
and
Dinner 4:30 pm to 9:00 pm
Sunday and all holidays are closed
Thank you
Call Us 306 6689114 to Order your food



AND

your order is $30 Before Taxes or more



receive FREE delivery

When you pick up the order free One order of Burmese Samosa or Spring Roll!
Hours of Operation:
| | | |
| --- | --- | --- |
| | Lunch | Evening |
| Monday: | 11:00 am - 2:00 pm | 4:30 pm - 9:00 pm |
| Tuesday: | 11:00 am - 2:00 pm | 4:30 pm - 9:00 pm |
| Wednesday: | 11:00 am - 2:00 pm | 4:30 pm - 9:00 pm |
| Thursday: | 11:00 am - 2:00 pm | 4:30 pm - 9:00 pm |
| Friday: | 11:00 am - 2:00 pm | 4:30 pm - 9:00 pm |
| Saturday: | 11:00 am - 2:00 pm | 4:30 pm - 9:00 pm |
| Sunday: | Closed | Closed |